developed by Julie Radicioni
In her quest for personal development, Julie learned a lot about herself through horses. Wishing to share her discoveries with the whole world, she combined her passions for humans and horses and founded Equisource. Equisource's mission is to inspire everyone and every organization to reach their full potential.
Accompanied by the horse, the goal is to create an authentic emotional connection between human beings. Ultimately, Equisource's vision is to create a non-judgmental environment in which everyone can express themselves fully, emotionally, and spiritually. An environment in which we give authentic feedback to create people who will contribute to a better world.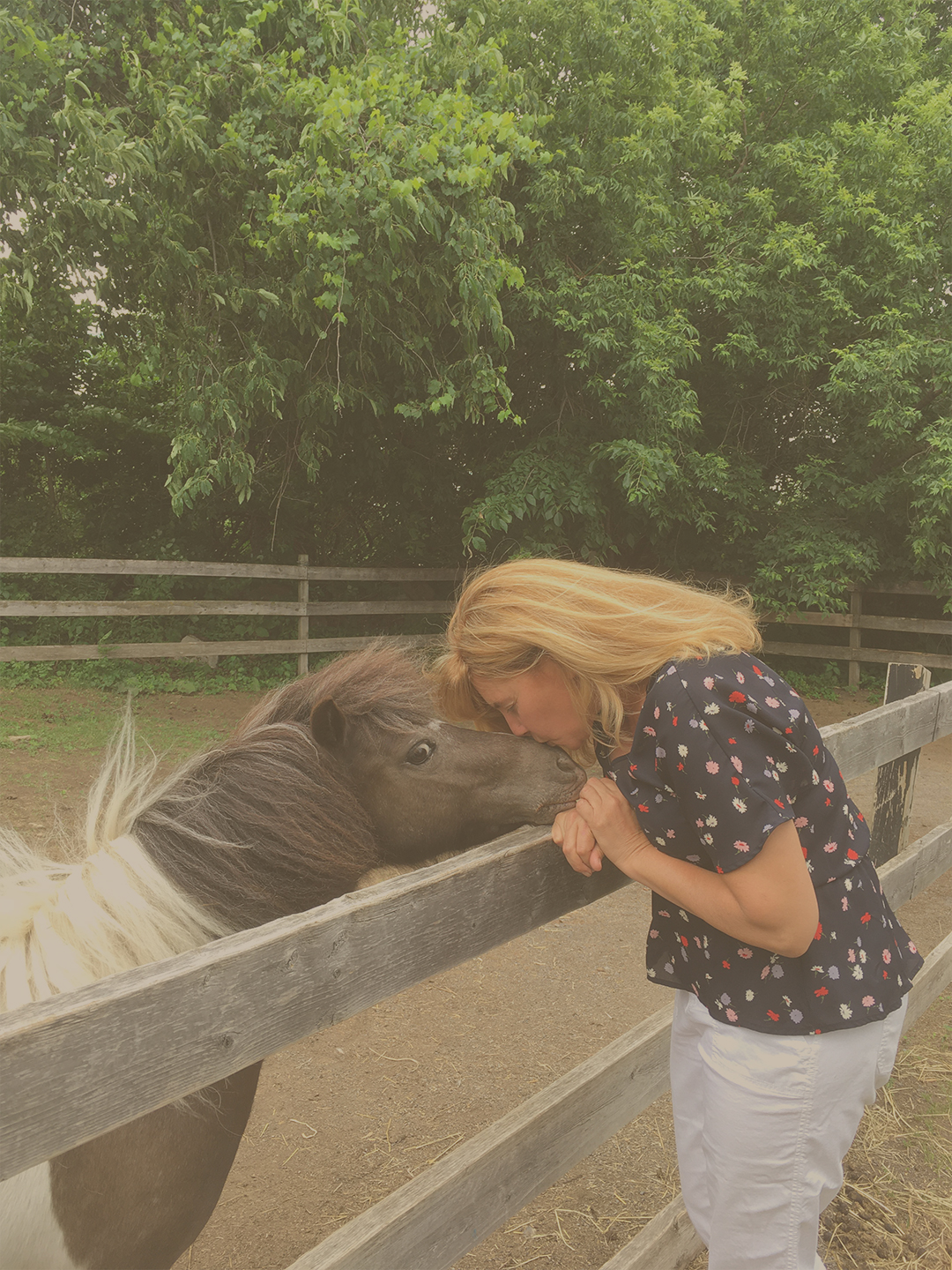 Julie, the founder, developed her approach through numerous certifications, years of practice and a quest for continuous improvement. This is how Équisource offers you various services:
– Personal development workshop
– Facilitator training
– Classes
– Activities with horses
Beyond the services offered, Équisource is a haven of peace for horses. Its mission is also to create a high-quality environment for the welfare of the animal. All horses at Équisource have been saved or adopted after their retirement. Two of the horses come from the famous Cavalia show, Moksha and Papi. Jazz, Moon Dance, Ben, Pot de Colle, Bisou, Capucine and the founder Julie are the souls of Équisource who make it possible to reach your full potential!
Horses are mentors with great wisdom. They respond in an authentic and immediate way to human emotions. By their "Mirror" effect, their responses give us the best of feedback without filters and they highlight our authentic self. Horses represent an extraordinary opportunity to learn about our communication style, our emotions, our behaviors, our leadership, and our way of looking at the world. Horses feel and respond to the person's intentions, emotions and thoughts unconsciously revealed by their body language. They often know our intentions before we even realize it. By the simple fact of being "connected" to the energy of the horse, your development will be non-judgmental by walking alongside it.